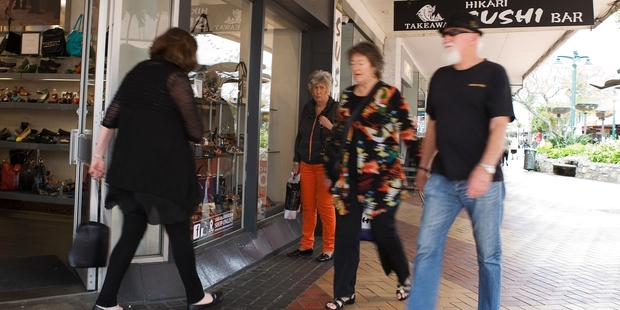 A single unitary authority for the whole of Northland should make it easier to do business in the region, Northland Chamber of Commerce boss Tony Collins says.
Mr Collins said business would give the planned single unitary authority for the region a big thumbs-up and it would help present a "single, unified voice", when taking Northland issues to Wellington.
"We [Chamber of Commerce] are of the view that a single unitary authority is probably the best solution. There will be some challenges around maintaining the level of unity and that there's a sense of inclusiveness for the whole of Northland and that it doesn't just become all about Whangarei," he said.
Mr Collins said effective community boards could overcome some of those issues, but the positives far outweigh the negatives from a business perspective.
"It means a company will not have to be dealing with four different councils and four different plans and sets of rules. For example if Northpower wants to do work on some parts of its network it has to deal with three different councils and three sets of rules, under one authority there will be the same rules for everybody, regardless of where they do business in the district.
"Having to deal with different councils and rules can make life difficult for businesses, but this merger will lead to one set of rules and make it easier to do business in the region, which has got to be good. I think it will also lead to more accountability. Now the councils can just blame each other if something's wrong, but this is one council responsible that can't blame anybody else."
Mr Collins said research showed that Northland's population was not going to grow dramatically over coming decades, so other measures were needed to grow the economy.
"Part of this decision is future-proofing things. It's going to be in place for the next 30 years or so, so it's for the future rather than just now," he said.
"We can't just grow our way towards prosperity because we aren't going to have a population growing to the extent that we might want. So we need to examine how we do things and find other ways to prosper and this is one of the ways to do that."
Mr Collins said it was an unrealistic expectation that reorganisation would lead to lower rates, despite a forecasted $5-$10 million a year saving. He said it was important that the existing councils carried on their work until the unitary authority elections in 2015.
"What we want from local government is to deliver the services they are there to deliver. It's important that the councils carry on with business as usual and still work on their long-term plans and any major projects they've planned. They can't just sit on their hands for two years."