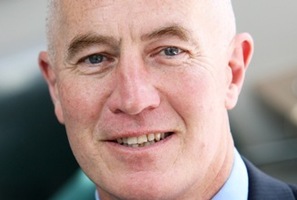 The local body elections are drawing to an end and the results will be known soon.
We can now hopefully look forward to a period when our new councils can display to their various communities that they have the vision, aspirations and high level of governance skills that the voters believe make them suitable for the positions they hold.
Local councils are in an unenviable position of already high levels of debt and demographic profile that may challenge the traditional framework of infrastructure investment funded by trans-generational debt.
At the same time community expectations have increased and external influences have raised the performance level required of many of the services council provide. Leaky buildings, earthquake strengthening, water quality and waste treatment will all put additional pressure on debt and require a careful balance when allocating spending.
As an interested observer I made a special point to attend a number of different events involving mayoral candidates as well as ones for council candidates standing in the ward in which I reside.
The large number of candidates for both mayoral and councillor positions could be interpreted as evidence of the huge amount of passion many in our communities have to see our various districts and the region succeed or perhaps dissatisfaction in the performance of those who have gone before them.
What did surprise me, however, was the low-level understanding several candidates exhibited as to the role of local government and their knowledge of actual performances of organisations they wished to represent.
In some cases I was not sure I was even attending the right meeting judging by the responses given to some questions and the assertions made as to what candidates believed they would be able to achieve once elected.
I would have thought that just as a job applicant would do some research on their prospective employer, so a political candidate would at least read the annual reports and long-term plans of the councils they wished to govern.
Having elected our local body representatives, the community cannot sit back and expect council to do everything for them. The business community also has a role to play in this process.
That is to articulate and advocate their views for growth and development. This should not be a combative process but rather a collaborative one between councils, landowners and business to grow our regional economy.