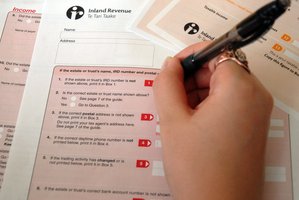 Companies are among the most popular structure for a business. Forty thousand are formed a year and just over 540,000 are registered with the companies' office.
They have a lesser tax rate than the top personal tax rate, limited liability and you can change the ownership with a form so it's no wonder they are popular.
As the IRD upgrades its systems, the prospect of more audit activity will be on the horizon.
Here are common things we discuss with clients about their companies that you may find useful.
Cars in companies can create a tax trap because the rules are different for companies vs sole traders and partnerships. If your company vehicle is available for private use you could be liable for fringe benefit tax.
The key bit here is "available for private use", and the more expensive the vehicle, the more FBT you could be liable for. Just saying to the IRD that you don't use it privately isn't enough to justify your position.
If you trade through a company and have only one contract or client and net more than $70,000 a year, you may not be able to leave any profit in the company.
The attribution rules have five tests to determine if the profit in your company should be taxed in your personal name as opposed to a company. It doesn't make your company redundant from its other benefits such as limited liability, though.
Having more than one director in a company can be a necessity for some businesses. But in the case of husband-and-wife businesses who use a company as a trading vehicle it may be a better idea to have only one of you as a director.
The director is responsible for its day-to-day running; should things turn sour it might be better that one of you is responsible for the company, rather than both.
As a shareholder, drawings you take and advances you make are recorded against your name in a shareholders' current account. Keep an eye on your current account. If your drawings exceed what you put in via cash or effort you may owe the company money. This is in effect treated as a loan, which could be called on if the company is wound up.
And just a final quick note for those who are setting up a company for the first time: you may want to get some advice about ACC CoverPlus Extra to ensure you're covered appropriately for any unexpected accidents in your first year of business.
Jeremy Tauri is an associate at Plus Chartered Accountants.