Address:
297 Parnell Rd, Parnell
Herald Rating: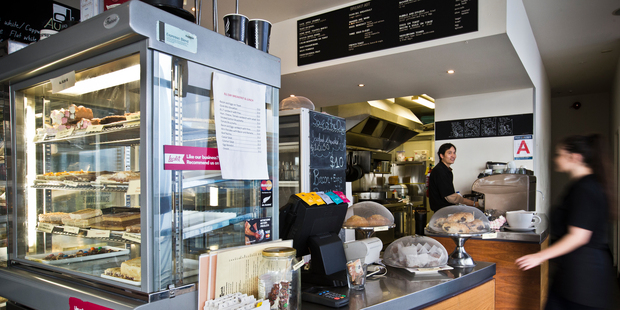 The menu was very easy and thrifty. I'm told this is a popular student brunch spot. There was a whole menu of options under $12, some perfectly designed to dust away the cobwebs of the night before. There were more pricey options on a massive menu that featured a few rarities like bubble and squeak ($15.50) and black pudding ($17).
The look didn't blow us away, but seats in the morning sunshine are always a bonus.
The food took a while to get to our table, as did the coffee, but the generous helpings hit the spot. I gave my hearty Boston baked beans with melting mozzarella ($10) a boost with roast tomatoes and hashbrowns ($3.50 each). I was missing Worcester sauce. My plus-one picked the bubble and squeak with capers, topped with a poached egg and a delicious tomato relish ($15.50). He added some avocado ($3.50) and we didn't need to eat again until dinner.
The coffee came in either a standard latte size, which I opted for ($4.50), or in a bowl for an extra 30c, which Plus-One picked.
The service was friendly, but a little flaky. Our waiter was very sweet, but most of my questions about the menu had him scratching his head - for instance, "what's the difference between hashbrowns and Dunk hash?" FYI, nothing.
Overall Dunk is an ideal place for a cheap and cheerful brunch that will fill your belly well into the afternoon.