Address:
52 Tyler St, Britomart
Herald Rating: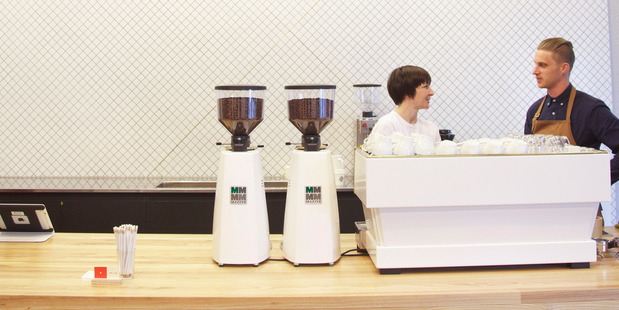 The menu was absent, but that's okay. This hip little cafe is set up to perfectly brew Coffee Supreme and offers only a small selection of Olaf's treats. They admit they aren't a typical brunch venue, but we were keen to pull up a stool despite this.
The look is modern, neat and industrial. We perched ourselves on a couple of tall stools as others sat around lower tables. There's plenty to look at, Supreme Seafarers is also a retail store, displaying cool Kiwi offerings by brands including Meadowlark, Ecoya and Karen Walker.
The food was limited. There were two varieties of brioche ($5 each) - a savoury courgette and sundried tomato one and a sweet raspberry and custard one - we tried both and they were moist and delicious. There were also a couple of sandwiches, we tried the pulled lamb with snowpea shoots and what I think was a mint yoghurt (the staff weren't sure either) on a spiced ciabatta ($8.50).
I couldn't finish all my carbs in one sitting so snuck home the leftovers, which were just as tasty hours later.
The coffee is why you would come to this place. They boast expertly trained baristas, which certainly shows. We got a flat white and a latte - strangely at different prices ($4 and $4.50, according to our email receipt - they don't print onsite). Also on offer are other specialty blends like flash filter batch-brewed coffee. Plus they give away cute pencils with your order.
The service was kind on this quiet Saturday morning.
Overall Supreme Seafarers admits they aren't your usual brunch venue, so it's hard to be too harsh. The food we had was good, but options were limited. This place is, however, a must for outstanding coffee in the hip Britomart precinct.