Herald Rating:
3/5
Address:
58 East Coast Rd, Milford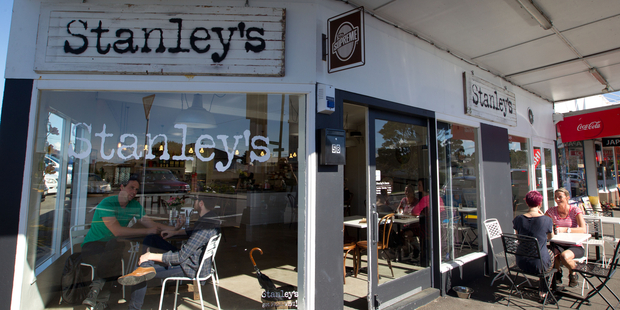 We came here because we were keen to venture beyond our regular Ponsonby Rd brunch options.
Parking was really easy. Even on a busy Saturday morning we slid right in to a spot out the front.
We walked in and immediately thought Stanley's looked like a pretty garden party, but with no table service, it felt a bit chaotic and confusing.
The most unusual thing on the menu was the savoury piejar mince with cheese, crispy herbed potatoes, sourdough and homemade relish ($14.50).
We ordered the piejar mince (I like the jarred concept but we should have added an egg as this dish felt like it was missing something) and the very generous vege big breakfast with scrambled eggs, roasted tomato, mushrooms, spinach, crispy herbed potatoes, haloumi, sourdough and more of the delicious homemade relish ($20). The food was tasty, but needed a bit more seasoning.
The coffee was fine, I was satisfied with my trim latte, but my dining companion said his flat white was too bitter.
The service was at the counter, which always loses one brownie point from me. But our food was brought out with friendly smiles and a cool flask of water.
We recommend if you come here get a spot by the windows where the sun streams in. Avoid a table near the counter, where things get a bit hectic.
Overall we thought the decor was delightful and the food was fine but at a busy North Shore cafe, table service might keep things calmer.