New Year Honours: Sir Mark O'Regan
5:30 AM Monday Dec 31, 2012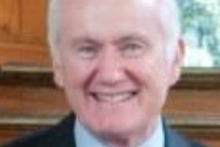 Sir Mark O'Regan Photo / Supplied
When Court of Appeal president Mark O'Regan began working as a commercial lawyer, he wasn't too sure where his career was heading, and certainly did not plan to take on one of the highest judicial positions in the country.
But it turns out it was in his blood - his father was a High Court judge too.
Justice O'Regan, 59, is today made a Knight Companion of the New Zealand Order of Merit, for services to the judiciary.
"It's a reflection of the position I hold ... so I think in that sense it's a nice recognition of the work of the Court of Appeal and the very important place it has in our system of justice," Sir Mark said.
The Wellington resident has been president of the Court of Appeal since mid-2010. He worked as a commercial lawyer for about 20 years, before being appointed a High Court judge in 2001, and Court of Appeal judge three years later.
As a commercial lawyer, Sir Mark worked as a legal adviser to the government on the settlement of historical claims under the Treaty of Waitangi and on a major reform of the law relating to secured financing, which led to the enactment of the Personal Property Securities Act in 1999.
Sir Mark said he was still surprised by some of the arguments lawyers brought to the Court of Appeal.
"You've never seen it all. I think you've got to be careful not make any assumptions going into a case ... Sometimes, not at all infrequently, actually, you think, 'That's a good point', an angle you hadn't thought of."
Copyright ©2016, NZME. Publishing Limited