Mum searches for her son
5:30 AM Sunday Dec 23, 2012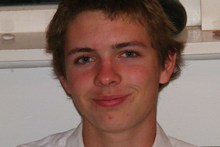 Leo Lipp-Neighbours , man missing for almost three years after disappearing on 24th January 2010 from his Nelson home. Photo / Supplied
Charlotte Lipp-Neighbours will spend the festive period searching for her son Leo, 19.
He was last seen about 4am at home in Nelson in January 2010. His orange Toyota Corolla has never been found and there have been no further sightings.
Charlotte said she will never give up hope of finding her only child, even though she fears the worst. "I don't think a teenager could have planned a disappearance like this." Charlotte, originally from Germany, said she had split with her husband Colin Neighbours but Leo had stayed with both of them.
Copyright ©2015, NZME. Publishing Limited