Lower prices reduce Wool Services' profit
5:50 AM Thursday Sep 6, 2012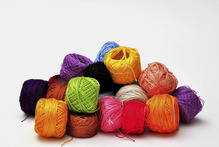 Photo / Thinkstock
New Zealand Wool Services International, the wool scouring and exporting business whose majority shareholding is up for grabs, has posted a 66 per cent drop in full-year profit as wool prices tumbled.
Profit was $2.2 million in the 12 months ended June 30, from a record $6.6 million a year earlier, when wool prices surged in the face of global demand and a supply shortage.
Sales rose 0.9 per cent to $202 million.
The company warned last month that profit would miss its guidance because of a "sharp" decline in wool prices in April to June and what it called "unprecedented high volumes" offered in July.
The company has also been forced to cope with a stubbornly high New Zealand dollar.
Reduced consumer demand in Europe, particularly for floor covering, a fall in China's textile industry and a drop in the consumption of carpet wool in Australia affected profit.
"The market outlook for wool depends largely on the performance of wool markets, and as such remains uncertain," WSI said. "We remain positive despite the international downturn - this confidence is evidenced by recent wool sales where prices have shown a firming tendency."
Improvements to WSI Kaputone Wool Scour over the next 12 months would also help "improve processing profits" to "achieve a satisfactory full 12-month result - better than the year under review," it said.
A 64 per cent stake in WSI is up for grabs because it was owned by the Allan Hubbard-related companies Plum Duff and Woolpak Holdings, which are in receivership.
WSI's scouring assets attracted Cavalier Wool Holdings, a joint venture between carpet-maker Cavalier Corp, the Accident Compensation Corporation and Direct Capital Investments, which wants to create a national monopoly on scouring and has received approval from the antitrust regulator.
Copyright ©2015, NZME. Publishing Limited