How will Sir Roger Douglas' time in Parliament be remembered?
8:42 AM Friday Feb 18, 2011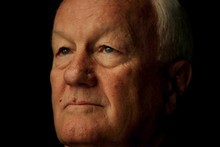 Act Party MP Sir Roger Douglas. Photo / Herald on Sunday, Janna Dixon
Sir Roger Douglas is hanging up his parliamentary hat at the end of the term in November.
He first entered Parliament in 1969, became renowned for the economic reforms of the 1980s that became known as Rogernomics, and left in 1990, only to return this term on the Act Party list.
He acknowledged it had been a tumultuous term for Act, including David Garrett's resignation, the rolling of Heather Roy as deputy leader, and Sir Roger and Act leader Rodney Hide being accused of bad judgment in using the now-axed international airfare subsidy.
How will Sir Roger Douglas' time in Parliament be remembered? Here is the latest selection of Your Views:
Copyright ©2016, NZME. Publishing Limited