Should cigarette packs feature only health warnings on a plain package?
10:02 AM Friday Sep 4, 2009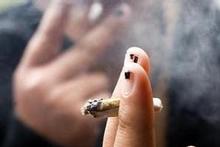 A proposal to license tobacco retailers and turn cigarette packs into plain packages bearing only health warnings has found strong support.
In planning for the "end game" of widespread tobacco use, researchers canvassed public health physicians, policy officials in the Ministry of Health and other departments, and journalists.
Should cigarette packs feature only health warnings on a plain package? Here is latest selection of Your Views:

Copyright ©2015, NZME. Publishing Limited