Which is your favourite Harry Potter book and film?
9:43 AM Friday Jul 3, 2009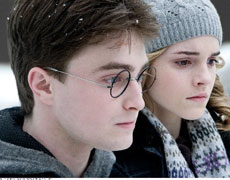 Photo / Supplied
Harry Potter and the Half Blood Prince is still the number one film in New Zealand.
The film's director, David Yates, who came on board with the previous film, Harry Potter and the Order of the Phoenix , says the final book - Harry Potter and the Deathly Hallows - will be released as two films. Part I comes out in November 2010 with Part II following in July 2011.
Video: Sixth trailer for Harry Potter and the Half-Blood Prince
Which is your favourite Harry Potter book and film? Here is the latest selection of Your Views:

Copyright ©2015, NZME. Publishing Limited