Man charged over Remuera attacks
2:01 PM Friday Apr 11, 2008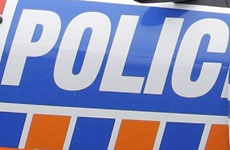 Police have charged a 33-year-old Auckland man over three separate attacks in Remuera.
The alleged attacks around the Waiatarua Reserve took place on January 13, January 18 and March 9, 2008.
In the last attack, a 63-year-old woman cyclist was allegedly punched in the face and thrown off a three-metre bridge.
The woman suffered a bloody nose, a back injury and scratches to her legs and police at the time said she was lucky to be alive.
Police said the 33-year-old man would appear in Auckland District Court this afternoon.
He was last month arrested and charged with assaulting a police officer during the execution of a search warrant by officers investigating the attack on the woman cyclist.
After allegedly assaulting a police officer, the man was put in the care of mental health authorities until today when he was released from a psychiatric unit and re-arrested by police.
- NZHERALD STAFF
Copyright ©2015, NZME. Publishing Limited