Brian Fallow: Road map beyond Kyoto looks tortuous for NZ
5:00 AM Thursday Nov 29, 2007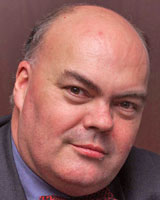 If the global climate change meeting in Bali turns into a tug of war there is no question who will anchor the progressive team: Europe.
The aim of the conference, which begins next week, is to agree on a "road map" for negotiations towards a successor to the Kyoto treaty.
It needs to be one that is deeper (in requiring more ambitious cuts in emissions), broader (in requiring commitments from more countries) and longer (than Kyoto's five-year span, to give more certainty to business investment).
The EU yesterday spelled out what it believes a post-2012 treaty should contain.
Much of it is consistent with what Climate Change Minister David Parker has said New Zealand is looking for from Bali.
The outcome, he said, should contain such core principles as the need for targets to be scientifically credible and the need for a contribution from developing countries, while recognising that developed countries will continue to bear the main burden of reducing emissions.
It should also address the issue of deforestation, which is responsible for up to 20 per cent of global emissions.
The European Union wants a post-2012 agreement to embody the goal of limiting global warming to 2C over pre-industrial levels.
That is the cornerstone, the scientific rationale for an agreement, said Bruno Julien, the EU's ambassador to New Zealand and Australia.
"The latest reports of the United Nations [Inter-governmental Panel on Climate Change] are quite alarming."
Such a goal would require global emissions to stop increasing within 10 to 15 years and then fall to at least 50 per cent below 1990 levels by 2050.
The question would then be what intermediate targets are consistent with that.
The Europeans are proposing that by 2020 developed countries collectively reduce emissions by 30 per cent from 1990 levels and by between 60 and 80 per cent by 2050.
The EU has already unilaterally committed itself to a 20 per cent cut by 2020.
But these are the sorts of numbers that would make the blood drain from a New Zealand climate negotiator's face.
Our gross emissions have risen by 25 per cent from 1990 levels already. Even with allowance for credits reflecting the increase in the forest estate since 1990, New Zealand's net emissions are expected to be 12 or 13 per cent above 1990 levels by 2012.
Europe, by contrast, expects its emissions to be just under 8 per cent below 1990 levels by then.
A drop from 12 per cent above to 30 per cent below in the space of 12 years is not remotely achievable, when half of the emissions arise from the metabolic process of cattle and sheep. You cannot redesign a cow like you can redesign a car.
So how much flexibility is implied in the "collectively"? On this point Julien is diplomatically non-committal.
It is a matter for the negotiations, he said. But he notes that Kyoto's flexibility mechanisms do not require countries to meet their targets entirely within their border; they can finance climate-friendly developments in developing countries if that is cheaper.
Extending the global carbon market and enhancing the flexible mechanisms are part of Europe's blueprint for a post-2012 regime.
It wants the Bali conference to fix a deadline of the end of 2009 for competing negotiations. Given the time it takes to ratify a treaty anything later would run the risk of a messy gap between Kyoto's first commitment period, 2008 to 2012, and its successor.
The problem is that President George W. Bush's term does not end until January 2009 and he has consistently set his face against the US taking on any binding commitments to reduce greenhouse gas emissions. So a key challenge for negotiators at Bali is to come up with words that allow progress to be made on a new agreement while "running out the clock" on the Bush Administration.
But with the election at the weekend of the Australian Labor Party, which is committed to ratifying Kyoto, the United States is now alone among developed countries in refusing to do so.
That isolation, coupled with shifts in American public opinion and pressure from elements of US business, might be enough to persuade Bush to change his mind, Julien suggests with perhaps more hope than conviction.
A longstanding geopolitical roadblock is what has been called the "you first" stand-off between the US on one side and China and other developing countries on the other.
China, whose per capita emissions are one-sixth of America's, is not expected to take on a commitment unless the United States does, while the US is wary of handing the Chinese another competitive advantage.
The Europeans are calling for "fair and effective contributions by other [than developed] countries, including the rapidly emerging economies, that limit the emissions intensity of their economic growth".
The key word is "intensity".
It implies reducing not absolute emissions - which would hobble the growth of countries at a stage of their development which requires a lot of cement, steel and electricity - but emissions per unit of gross domestic product.
"We accept that they have to develop," Julien said. "We welcome that. But we want them to do what they can to increase their energy efficiency."
Bill Hare of Greenpeace International, a veteran of climate negotiations, says that while Bali is important, it is ultimately a meeting about a meeting in two years' time and about agreeing on the ground rules on what is going to be discussed over the next few years.
New Zealand should be supporting - but so far has not been - those who are saying emissions reductions for developed countries as a whole by 2020 should be in the 25 to 40 per cent range, he said.
"I can understand New Zealand would not want this written in a way that implied New Zealand itself had to have an emissions reduction in that range."
But if it wants a sympathetic hearing for special treatment on the grounds of the unusual make-up of its emissions it should be advocating some alternative for calculating emissions for target purposes, Hare said.
Perhaps along the lines of a Dutch idea of dividing a country's emissions between agricultural, purely domestic and trade-exposed sectors, with different treatment or weighting given to each.
"But there needs to be a more organised discussion about it. Otherwise you end up with an ugly horse trade at the end without anyone really understanding what is going on - particularly small countries."
New Zealand's dilatory approach to reducing emissions in the 10 years since Kyoto is not a good look.
But its negotiating position will be helped by the new emissions trading scheme, to cover all sectors and all gases by 2013, Hare said.
"We have been in these climate discussions for a long time now. It is time that countries decided what they want out of a climate protection regime. What level of damage do they want to avoid? The EU has staked out territory on this. The question for other countries is what level of risk they are prepared to take."
Copyright ©2015, APN New Zealand Limited