Facebook may have to face up
2:02 PM Wednesday Jul 25, 2007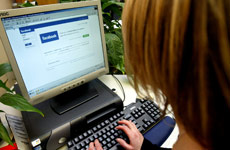 Social networking monster Facebook will face a judge tomorrow over alleged copyright infringements. Photo / BOP Times
A Boston judge will decide tomorrow whether high-flying Facebook has a copyright case to answer.
ConnectU founders Cameron and Tyler Winklevoss and Harvard classmate Divya Narenda filed a copyright infringement case against the social networking site in 2004.
They claimed that Mark Zuckerberg, who had been casually hired by the trio for his web development skills, basically stole the original code and concept. The site was then called HarvardConnection.
The original case failed on a technicality and now Narenda and the Winklevoss twins, who are currently trying to become Olympic rowers, are taking another legal swing.
They refiled the case this year, naming Facebook, Zuckerberg and several early employees as defendants.
With Facebook building up to a mega-site with 300 staff and two rounds of venture financing under its belt, and consistently the focus of IPO rumours, its lawyers have, not surprisingly, filed to have the new lawsuit dismissed.
- NZ HERALD STAFF
Copyright ©2016, NZME. Publishing Limited