New Australian farm minister heightens anti-NZ stand
By Greg Tourelle
4:59 PM Monday Jul 4, 2005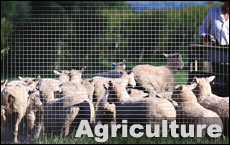 SYDNEY - Australia's new agriculture minister has aligned himself with Tasmanian farmers protesting against McDonald's using New Zealand potatoes in their Australian restaurants.
Peter McGauran's comments have been interpreted as a push for increased protectionism, which could threaten unity in the Liberals-National coalition.
Mr McGauran, a Victorian National MP, was a surprise choice as agriculture minister in a federal coalition revamp yesterday, caused by the recent resignation of Deputy Prime Minister John Anderson.
He immediately went on the offensive, telling McDonald's and fellow retail giants Woolworths and Coles Myer that he expects a better deal for Australian farmers.
Tasmanian potato growers protested last month when Australian processing company Simplot last month lost half its McDonald's french fries contract, a loss of about A$50 million ($55 million) to the state economy.
The growers previously supplied all french fries to McDonald's Australian outlets, but will now share the contract with McCain Foods, which will source some of its potatoes from New Zealand.
The growers' protests have sparked calls for greater use of Australian produce by the retail giants and while Treasurer Peter Costello has made sympathetic noises, the comments by Mr McGauran go much further.
He warned of a "disturbing trend for the two dominant supermarkets to use cheap imports for their house brands rather than Australian products".
Market dominance gave them "powerful influence over the prices that producers receive", he told The Australian newspaper.
"They need to trade fairly with farmers. Business self-interest only goes so far in the Australian community."
He called on McDonald's to use Australian produce "to the greatest extent possible" and said he would meet McDonald's new Australian chief executive, Peter Bush, to push his buy-Australia views.
The Australian National Party is also pushing for greater controls on the market dominance of Woolworths and Coles Myer.
The Tasmanian growers have vowed to continue their campaign.
"If we don't make a stand and make a noise we will continue to lose more and more product," campaign co-ordinator Richard Bovill told the ABC.
"We want companies like McDonald's and Coles and Woolworths to thrive in this environment, but we want them to do it benefiting the Australian communities and not just themselves."
McDonald's has said that 90 per cent of its product comes from Australia and a boycott would be counter-productive.
Simplot Australia's managing director Terry O'Brien has said his company's issues with McDonald's were a manifestation of a bigger issue with Australian farmers. That was that they were uncompetitive with both their neighbours and global competitors.
"New Zealand is our biggest threat," Mr O'Brien said. "They have lower farm-gate prices, they have lower labour rates and they have a foreign exchange advantage."
- NZPA
By Greg Tourelle
Copyright ©2016, NZME. Publishing Limited