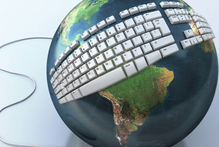 If you don't have a website, you're losing business to your opposition. It's as simple as that.
Increasingly customers look online to locate goods and services. Both technologies and human behaviour are changing, says Fiona McLeod, a digital marketing specialist who has just returned to New Zealand from London where she was director of digital at agency The Blue Hive.
Customers seek more advice before making purchasing decisions these days and are willing to trust the opinions of strangers on the Internet, says McLeod.
Rebecca Stewart is typical of the younger generation when it comes to locating a tradesperson to work for her. Stewart moved to the city and as a result doesn't have family locally to ask for recommendations when she needs to find a business.
When the 24-year-old needed the services of a mechanic and found the one she used by Googling the word "mechanic". "If a business has a website I feel safer," says Stewart. "Not many came up."
It's a growing phenomenon. Plumber Rudi Sayegh gets a phenomenal 80% of all new business from his website Europlumbing.co.nz. Sayegh launched his business Euro Plumbing and Gas Fitting in 2010 after both he and his wife were made redundant from their jobs in the same week.
Thanks to Sayegh's attention to the company's online presence, the plumbing and gas fitting business has grown almost exponentially. "By the second month we had two vans on the road," he says. "By the sixth month we had three vans. After a year I merged with Paul Turner and now we have six vans, a truck, a digger and several sub-contractors. In one year we have done what it takes other companies 10 years to do."
Sayegh was lucky in a sense that after doing a plumbing apprenticeship in his native Germany, he went on to work in IT. His New Zealand visa required that he work in plumbing, which put him back on the tools.
Many of his competitors have watched his success in awe and paid for Internet marketing companies to set up websites for them.
Here are some reasons that all small businesses should have a website:
• A website is your Internet equivalent of signage
• More and more people only look on the Internet to find businesses
• A website makes your company look more professional and helps improve brand awareness
• Websites can hide the fact a company is small
• Even if products can't be sold online, the business can gain attention
• The younger generation communicates electronically.
• Small businesses can reach new markets outside of their local area
• A website makes a business look authoritative It helps generate leads 24/7.
DIY websites can be a real disaster, says Christin Collins, director of Warpfusion Online Business Solutions. If the site looks amateur it is almost worse than having no site at all.
The price of a "good" website can be as long as a piece of string. But a small business can still get a very professional site designed and built for its goals for less than $1,000 says Collins. Business owners can then update the site themselves using a simple content management system.
A web development company such as Warpfusion should have a number of experts providing input in design, technology, branding and marketing. "We have the skills and resource behind us that the DIY person doesn't have."
Dos and don'ts for website success:
Do:
• Have an FAQ for frequently asked questions.
• Have full contact details including an email address. A lot of people hate contact forms
• Check regularly that all your links work
• Have your spelling and grammar reviewed by an expert so that your site looks professional.
Don't:
• Get your 15-year-old nephew to build your site
• Ignore your customers. Reply to all internet communications rapidly
• Let your site become outdated. Review it annually

By Diana Clement