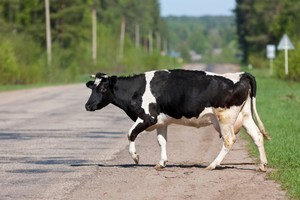 Police are warning motorists to take extra care in the northern Hamilton area after hundreds of cows escaped from secure paddocks.
A herd of between 300 and 350 cows have made their way on to streets that have 100km/h speed limits.
The wandering cows are a particular concern for drivers using Borman Road, North City Drive, Resolution Drive, Kaye Road, and Horsham Downs Drive.
Hamilton police said efforts were underway to return the cows to the safety of their secure paddocks.
- HERALD ONLINE