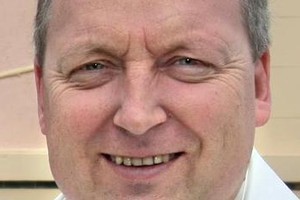 It seems every five years Rod Drury has a new business idea bubbling away and 2010 has been one of those years.
Drury, with notable businessmen including Sam Morgan, Stephen Tindall and David Kirk, announced plans to build an undersea fibre cable to provide a telecommunications link to the outside world in competition with the existing Southern Cross connection.
It was a case of putting his money where his mouth was.
Drury had long complained about the high cost of international bandwidth, the data caps imposed by local internet service companies and the impact that was having on local businesses.
As Drury sees it the US$400 million ($533 million) project will enable local companies to take full advantage of the trend toward cloud computing where software and data is stored and accessed over the internet rather than on PCs and in-house networks.
It's the latest in a string of projects for Drury, whose personal wealth is estimated at $50 million on National Business Review's Rich List.
Drury's entrepreneurial career began in the mid-90s when he left Ernst & Young to form Glazier Systems, selling it in 1999 for $7 million.
In 2006 Drury sold email archiving software system AfterMail to US software maker Quest for US$45 million and was kicking off software-as-a-service accounts management system Xero.
That system replaces the traditional "shrink-wrapped" software in a box with software service running over the internet payable by subscription.
Xero sells in 50 countries with its main customer base here, in Australia and in the United Kingdom.
We would like to hear from you. Who do you think is a worthy Business Leader of the Year for 2010? Email us at business@nzherald.co.nz