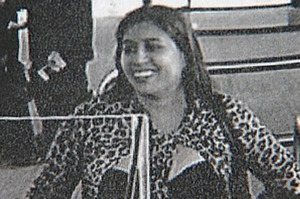 Less than 45 minutes after a Colombian woman was driven to Auckland Hospital's emergency department by Peter Phillip Leaitua, she was dead.
Inside her body were 24 intact packets of cocaine and three that had broken, causing the drug to fatally leach into her system.
Testing later revealed Sorlinda Aristizabal Vega, Leaitua's mother-in-law, died from "acute cocaine toxicity", Crown prosecutor Kingi Snelgar told the High Court at Auckland today.
Before Justice Edwin Wylie and a jury, Leaitua is on trial facing one charge of importing the class A drug cocaine in September 2011.
Mr Snelgar said Leaitua, 43, sourced the cocaine from Argentinian drug ring associates in Buenos Aires, organised Ms Vega's visa into New Zealand and travelled with her to keep an eye on the mule and her illegal 584-gram haul.
Argentina police had seen Leaitua meet with the drug associates in late August 2011.
"There's no doubt that in the Crown submission that the accused was an active player."
Mr Snelgar said Leaitua "aided and assisted" the importation, so he could be guilty of importing cocaine as a party.
Defence lawyer Chris Wilkinson-Smith suggested Ms Vega, who was younger than Leaitua despite being his mother-in-law, was acting alone, saying she voluntarily swallowed the cocaine.
Leaitua, his partner and their two children were simply travelling back to New Zealand to live. They were from Colombia, but had to go to Argentina for appropriate entry documents, Mr Wilkinson-Smith said.
He said they were then stuck there for two months because a volcanic eruption scuppered their initial flight plans.
He said the jury would have to consider if Leaitua and his family knew of Ms Vega's offending.
The Crown is expected to call 29 witnesses, including Argentinian police officers, in a trial scheduled to last three weeks.