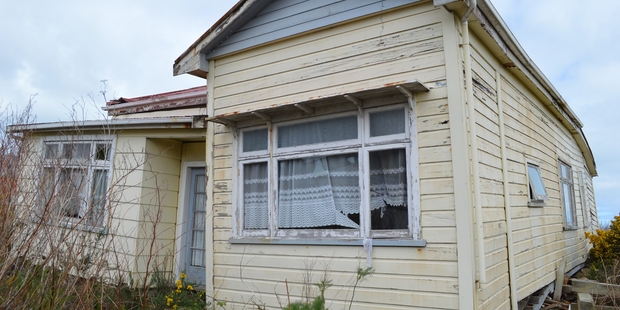 The owner of a house that has spent the past five years perched on temporary piles in Greymouth has started to remove them in a bid to make it safer.
However, efforts at the weekend to remove the piles caused the old house to start falling in on itself.
Despite the collapse, the Grey District Council says it is actually safer than having it balanced precariously on high pile supports.
Building control team leader Phil Beck said he believed the house was relocated in January 2008.
"The house in question has been subject to council enforcement action with the building owner for some while. This was initially instigated on August 8, 2012."
The owner had slowly been demolishing the building over a number of months.
Council staff viewed the building last Thursday, and on Friday expressed concerns to the owner about the "apparent unsafe condition of the temporary pile supports".
Mr Beck said he understood that on Sunday afternoon the owner had removed the supports.
"It's our view that the building is now at least safer than it was, and it's our understanding the building owner will continue to deconstruct the rest of the house."
- The Greymouth Star