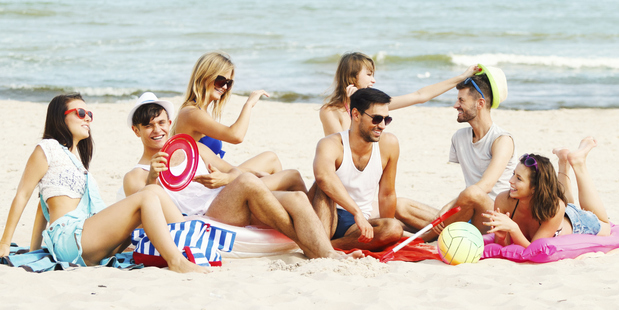 Thinking of heading to the beach instead of the office today? You're not alone.
With Waitangi Day falling just two days ahead of the weekend, there's a good chance thousands of workers will be lured by the temptation of a four-day weekend. But it appears most of them will opt for honesty instead of trying to pull the traditional "sickie" over their bosses.
Employers and Manufacturers Association spokesman Gilbert Peterson said staff would probably be a bit thin on the ground at many workplaces today.
"A lot of people are taking a day off so they can have a long weekend and take advantage of the good weather out of Auckland."
But Auckland Chamber of Commerce chief executive Michael Barnett said the absence was unlikely to be a case of "pulling a sickie".
"They will be declaring they want to take a day's annual leave, reflecting better relations with employers.
"It's about work and life and balance. It's in the employers' best interests to have good, productive employees."
Wet and blustery weather combined with Waitangi Day celebrations in Northland caused havoc on the roads for those who were lucky enough to head away for a long weekend yesterday, with at least five crashes in the region.
The most serious involved an 84-year-old male pedestrian outside the New World supermarket in Kerikeri. He was struck by a car and suffered leg injuries. In the Central North Island, a woman in her 40s received chest and abdominal injuries in a car crash on SH47 near National Park Village.
Motorists should watch out for bottlenecks tomorrow at Auckland City's harbour edge, from Britomart Place to Silo Park in the Wynyard Quarter. This will be closed to vehicles, except for cyclists, for the bike-themed Cyclovia carnival from 10am to 4pm.
On Sunday, roads near Warkworth will be busy - a big crowd is expected for a concert at Matakana, starting at 11am and featuring Lynyrd Skynyrd, Starship and 10cc.

Auckland forecast
• Today: Fine, rain at times. 23°C.
• Tomorrow: Improving fine spells. 25°C.
• Sunday: Fines spells, isolated showers. 26°C.