Activity providers ensure safety and fun for families, writes Elisabeth Easther.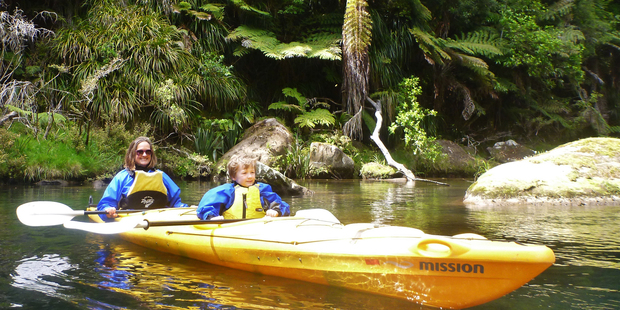 The thing that stood out on a recent trip to the Bay of Plenty, was the kindness shown to the children in our party by the providers of every activity we tried.
Travelling with another mum and a temporary blended family of three kids (aged two to seven) posed its challenges, but the trip was made so much easier thanks to the enthusiasm and generosity shown by locals.
On arriving, our gang piled up to Tauranga's Classic Flyers Aviation Museum - what a great place to spread your wings after two-and-a- half hours cooped up in a car.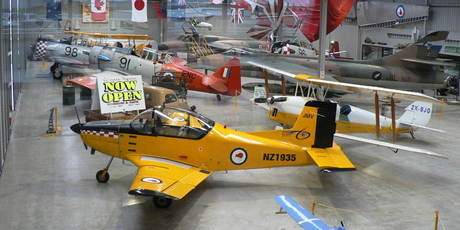 Right next to Tauranga Airport, this place is plane awesome. There's a cafe, a shop and a fantastic collection of military memorabilia and aircraft, including a Stearman, a Piper Cub, a Harvard and a Grumman Ag Cat.
What's more, these babies actually fly. Managing director Andrew Gormlie said that when the museum opened they had about $4 million worth of treasures; now he reckons the value would be closer to $11 million. The Classics of the Sky air show, held here at the end of January, is sure to be outstanding.
Next stop, Papamoa Beach Top 10 Holiday Resort. Right on the beach, this place is a jewel in the Top 10 tiara, with its helpful staff, gorgeous grounds, spa, patter tennis court, playground and not one, but two, jumping pillows.
If you haven't tried these vast rubbery inventions, imagine gravity being turned down a notch or two and going for a boinging, bouncy run. As for our cabin by the sea, you can guess what we did after dinner - swam in that glorious ocean with Motiti Island a pretty little shape at the edge of the frame.
Early the next morning we headed to Lake McLaren on the outskirts of Tauranga. Canoe and Kayak BOP is a great outfit, its guides are so much fun and they have a keen eye out for safety.
Launching our boats at Cherry Bay, we enjoyed an idyllic two-hour paddle to the headwaters where we admired the canyon by the historic hydro station.
We even made landfall on one of the sandy banks to hunt for pirate treasure, bars of chocolate standing in for gold while Captain Kayak (aka Mark) and Diggity Dog Pirate (aka Estelle) played their roles to the hilt.
This adventure is suitable for all ages, as is the glowworm trip these guys do.
That afternoon the wind came up, making it ideal for a bit of blokarting; these wind-powered go-karts are understandably popular round these parts. For the past 13 years, blokarting has been one of Papamoa's most exciting activities.
When the wind blows, the blokart goes, and boy do these machines rocket. Twice around the course was enough for my maternal instinct to kick in, and I handed over my son to the capable Talia. She's a keen sailor, motocross rider and blokarter, and she happily took Theo tearing round the course for the 30-minute time slot so I didn't have to. You can also drift kart here, or play volleyball and petanque.
On our final morning we were off to Tauranga Marina in search of sea life with Dolphin Seafaris. Skipper Cameron proved a charming host and, again, the kids were treated beautifully. Wearing the captain's hat and taking the wheel to zigzag across the blue ocean in search of dolphins was a highlight for them, as Cameron amused the rest of us with entertaining tales.
We couldn't have had a better day for it and the only thing missing was dolphins. Happily, if you don't see them you can come back another time for free. The perfect excuse to return.
Elisabeth Easther travelled courtesy of Tourism Bay of Plenty.