Only minutes away in the Hauraki Gulf are plenty of sanctuaries for animals - and humans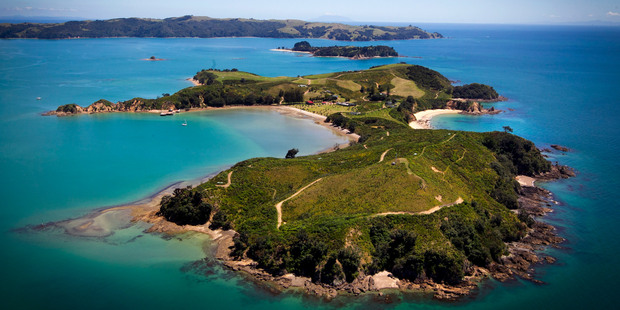 1. Tiritiri Matangi - 30km northeast of Auckland
Tiritiri Matangi may be Maori for "buffeted by the wind" but it feels mighty peaceful when you're there. Covered in some epic forest, this predator-free open sanctuary is for the birds. Spot fantails, North Island robins, stitchbirds, kereru, saddlebacks, bellbirds, red crown parakeets, tui, kokako, takahe and more. Make it a day trip, or bring food and linen and stay overnight in one of the bunkhouses. The gift shop is delightful.
Getting there: 360 Discovery ferries sail there seven days a week from December to mid-January, and Wednesday to Sunday the rest of the year.
2. Rotoroa Island - not far beyond Waiheke
Rotoroa Island is an arts, heritage and conservation park, and is also spoiled for beaches and birds. The former Salvation Army treatment centre today is all about conservation. The award-winning visitor centre and museum is worth the ferry trip alone, and you can stay on this island, too (from $35 a night) in the Superintendent's House or one of the three quaintly appointed cottages.
Getting there: 360 Discovery Cruises operate a regular ferry service, although please note it has been suspended until October while essential conservation work is underway.
3. Kawau Island - 45km north of Auckland
One of the Gulf's bigger islands, Kawau is covered in subtropical bush and forest. In the 1840s the island was mined for manganese and copper, and in 1863 Governor George Grey bought the place for this own private use. His mansion house is still in excellent nick today and visitors can look through for just $4. There are a few permanent residents and a number of holiday homes too, many of them available for rent.
Getting there: Kawau Water Taxis and Kawau Cruises depart from Sandspit near Warkworth at 10.30am most days, and a water taxi can also transport people by arrangement.
4. Motuihe - between Rangitoto and Waiheke, 16km from Auckland
Shaped like a rocket, Motuihe is 179ha of predator-free loveliness that is also doing great things for the birds. Controlled by DoC and administered by a trust, the island welcomes volunteers and day-trippers too. If you're able to, do stay for a night in the camping ground - if you're lucky you'll see a kiwi, and you'll definitely hear them. Bookings are essential for the island campsite, and there are also great picnic grounds, changing sheds and toilets.
Getting there: Kayak to the island if you're feeling sporty, or take the Fullers Ferry. Sailings during winter are sporadic but summer runs happen regularly. Go to Fullers.co.nz for dates - the next sailing is July 21.