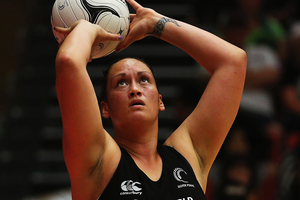 Invercargill's new sporting stadium will mark the start of the Silver Ferns quest to defend the Constellation Cup in 2013.
The Silver Ferns will start their international season with a five-test series against Australia - the first two in New Zealand - as they aim to retain the cup spoils they won for the first time last year.
The September 15 test will mark nearly three years to the day that the Stadium Southland roof collapsed under the weight of the heaviest snowfall the region has seen and will be the first test match in the newly restored arena. Netball New Zealand chief executive Raelene Castle said it was exciting to take the series to the deep South.
"As cup holders, we are looking forward to hosting the first two tests of the Constellation Cup and are excited to take the opening match to Invercargill's new stadium," Castle said.
"There is a great rivalry between the Silver Ferns and Australia and I think it is fitting to open the 2013 Silver Ferns international season in front of New Zealand's most passionate Southern supporters."
This will be the first time since 2009 that the Silver Ferns have played against the Australian Diamonds in Invercargill.
Auckland's Vector Arena will then host the last test on home soil on September 19 before the Silver Ferns cross the Tasman and play in Adelaide (October 4), Melbourne (October 7) and Canberra (October 13).
The Ferns will also play a three-test home series against an as yet unconfirmed team following the Constellation series.