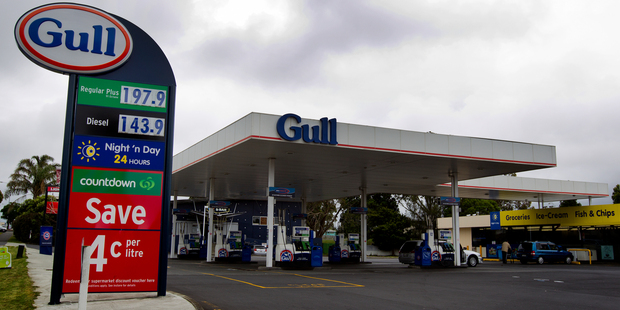 Auckland has only 10 service stations wired up to provide fuel to emergency services quickly if electricity is cut in a natural disaster.
Although 54 stations have been identified as priority suppliers for emergency services and other critical users in a disaster, just two have back-up power generators on site.
Only eight others are capable of switching quickly to auxiliary supplies when needed, according to a report by Auckland Civil Defence and the region's engineering "lifelines" providers.
Electricians would have to wire up the other 44 fuel outlets listed in the report before generators could be installed to keep vehicles such as ambulances, fire engines and water trucks moving.
Auckland Civil Defence coordinator Clive Manley praised minnow fuel supplier Gull for wiring four of its service stations to take generators since a report in May found only six BP outlets and no other branded retail petrol outlet with that capability, although Chevron says two of its Caltex diesel truck stops fit the bill.
BP runs the only two Auckland stations with generators already on site, one beside the Northern Motorway at Dairy Flat and the other off State Highway 1 at Bombay.
Mr Manley said the important thing was for stations to be capable of switching to generators at short notice, rather than necessarily having them already on site, given their need for regular operating tests.
"It's better to have a hire company that will provide you with a generator that is working - it's actually more reliable in a lot of cases."
Mr Manley said Gull had shown great initiative and commitment to the Auckland region.
"The challenge now is for the rest of the fuel industry to respond to how it is going to contribute more to Auckland's civil defence readiness."
He was reluctant to criticise the other companies for not following Gull's lead in response to the May report, saying they may have arrangements with electricians for quick attention.
But he recalled seeing long queues of cars outside service stations from Whangarei to Kaitaia in 2009 after a forklift carrying a shipping container hit a high-voltage power line at Otahuhu in 2009, cutting electricity to all of Northland.
"They had driven with their empty tanks, ready to be filled up, and they couldn't go anywhere."
Z spokesman Jonathan Hill said his company could have any of its sites connected to a generator and back operating "within a matter of hours" of a mains power failure.
"We could connect our sites up with an electrician on at least a same-day basis," he said.
The company had worked closely with emergency services after the Christchurch earthquakes, giving them exclusive use of some sites at no cost, and sending mini-tankers to refuel machinery and trucks.
Mobil spokeswoman Samantha Potts said the company would review Auckland's civil defence fuel contingency plan to assess exactly what was needed to keep key sites operating in an emergency, but added that decisions had to be justifiable from a business perspective.
Gull general manager Dave Bodger said when he was a boy scout "we were taught to be prepared".
"We [Gull] think we're being prepared," he said of the company's decision to wire up four service stations in Auckland and others in the Bay of Plenty, to which it imports fuel for distribution to the rest of the North Island.
"We were worried, and saw it as a small expenditure and part of our civic duty."
Mr Manley said that because fuel supplies would be prioritised for essential use after a natural disaster, private motorists should take their own precautions in the meantime, such as re-filling their cars as soon as they became half empty.
Auckland service stations
Green marker indicates service stations which either have a generator onsite, or are generator capable. The red marker indicates service stations which do not have such capability. Source - aucklandcivildefence.org.nz
Read the relevant section of the civil defence report which has vulnerability status for priority sites -