Sarah Goss is the leader of a group of women who call each other sisters. The 23-year old will captain the New Zealand women's sevens team of 12 in their historic first ever Olympic campaign. A year ago, they were red hot favourites for gold in Rio, but a difficult season has seen Australia not only catch but surpass the kiwis. However Goss and the team are acutely aware of the opportunity they have and what winning a gold medal could do for women's rugby " we are one of the few female athletes in New Zealand that get paid to do something we really love, and we're pioneers to a legacy". The Herald spent the day with Goss at her new home in Mount Maunganui. While she is a proud product of Manawatu, Goss has found an outlet from life as a professional athlete in the waters of the famous Bay of Plenty surf beach "It gets my head away from rugby. I don't have to worry about training or leading, it's just me, the wave and the surfboard and I'm able to clear my head and be Sarah".
Latest NZH Video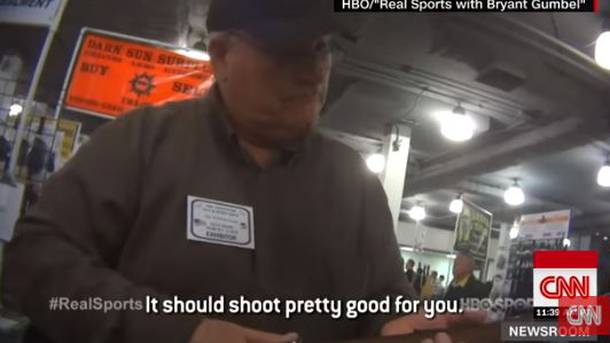 24 Feb, 2018 10:01am
3 minutes to read
U.S social experiment shows how easy it is to buy a gun compared to lotto, beer and porn.
24 Feb, 2018 10:01am
2:14
Peter Thomas Managing Director of Fuji Xerox talks about the SFO investigation of his company. / Dough Sherring
24 Feb, 2018 10:01am
4:18
#MYIDENTITY: Prominent NZers involved in a new social media campaign called #MyIdentity. They are uploading one-minute interviews about themselves to prove that we all have multiple identities, in a backlash to separatist propaganda which drove Brexit and even Trump's election.
New Zealand video
24 Feb, 2018 10:01am
0:00
24 Feb, 2018 10:01am
4:18
24 Feb, 2018 10:01am
0:00
24 Feb, 2018 10:01am
2:12
24 Feb, 2018 10:01am
0:00
24 Feb, 2018 10:01am
0:00
24 Feb, 2018 10:01am
0:00
Entertainment video
24 Feb, 2018 10:01am
0:00
24 Feb, 2018 10:01am
0:00
24 Feb, 2018 10:01am
0:00
24 Feb, 2018 10:01am
0:00
24 Feb, 2018 10:01am
2:23
24 Feb, 2018 10:01am
2:22
24 Feb, 2018 10:01am
2:36
24 Feb, 2018 10:01am
0:00
Lifestyle video
24 Feb, 2018 10:01am
0:00
24 Feb, 2018 10:01am
0:00
24 Feb, 2018 10:01am
0:00
24 Feb, 2018 10:01am
0:00
24 Feb, 2018 10:01am
0:00
24 Feb, 2018 10:01am
0:00
24 Feb, 2018 10:01am
0:00
24 Feb, 2018 10:01am
1:18
Business video
24 Feb, 2018 10:01am
0:00
24 Feb, 2018 10:01am
0:00
24 Feb, 2018 10:01am
0:00
24 Feb, 2018 10:01am
1:30
Travel video
24 Feb, 2018 10:01am
0:00
24 Feb, 2018 10:01am
0:00
24 Feb, 2018 10:01am
0:00
24 Feb, 2018 10:01am
0:00
24 Feb, 2018 10:01am
0:45
24 Feb, 2018 10:01am
0:00
24 Feb, 2018 10:01am
0:00