In March 1993 sixteen year old Teina Proa walked into his local police station and confessed to involvement in a notorious rape and murder. He was convicted twice, two decades later he remains in prison but absolutely no physical evidence links him to the crime. His lies took him to prison, but why is he still there. See the facts behind the case as this documentary follow's prisoner T's application for prerogative mercy.
Latest NZH Video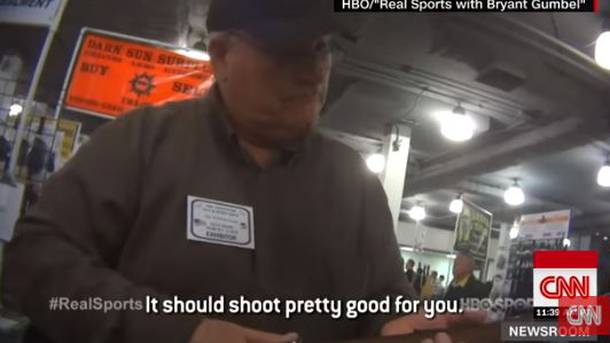 24 Feb, 2018 10:01am
3 minutes to read
U.S social experiment shows how easy it is to buy a gun compared to lotto, beer and porn.
24 Feb, 2018 10:01am
2:14
Peter Thomas Managing Director of Fuji Xerox talks about the SFO investigation of his company. / Dough Sherring
24 Feb, 2018 10:01am
4:18
#MYIDENTITY: Prominent NZers involved in a new social media campaign called #MyIdentity. They are uploading one-minute interviews about themselves to prove that we all have multiple identities, in a backlash to separatist propaganda which drove Brexit and even Trump's election.
New Zealand video
24 Feb, 2018 10:01am
0:00
24 Feb, 2018 10:01am
4:18
24 Feb, 2018 10:01am
0:00
24 Feb, 2018 10:01am
2:12
24 Feb, 2018 10:01am
0:00
24 Feb, 2018 10:01am
0:00
24 Feb, 2018 10:01am
0:00
Entertainment video
24 Feb, 2018 10:01am
0:00
24 Feb, 2018 10:01am
0:00
24 Feb, 2018 10:01am
0:00
24 Feb, 2018 10:01am
0:00
24 Feb, 2018 10:01am
2:23
24 Feb, 2018 10:01am
2:22
24 Feb, 2018 10:01am
2:36
24 Feb, 2018 10:01am
0:00
Lifestyle video
24 Feb, 2018 10:01am
0:00
24 Feb, 2018 10:01am
0:00
24 Feb, 2018 10:01am
0:00
24 Feb, 2018 10:01am
0:00
24 Feb, 2018 10:01am
0:00
24 Feb, 2018 10:01am
0:00
24 Feb, 2018 10:01am
0:00
24 Feb, 2018 10:01am
1:18
Business video
24 Feb, 2018 10:01am
0:00
24 Feb, 2018 10:01am
0:00
24 Feb, 2018 10:01am
0:00
24 Feb, 2018 10:01am
1:30
Travel video
24 Feb, 2018 10:01am
0:00
24 Feb, 2018 10:01am
0:00
24 Feb, 2018 10:01am
0:00
24 Feb, 2018 10:01am
0:00
24 Feb, 2018 10:01am
0:45
24 Feb, 2018 10:01am
0:00
24 Feb, 2018 10:01am
0:00