As parts of Australia climb to 40 degrees on Thursday some parts of New Zealand will only reach the low teens, all created by the same big high in the Tasman Sea. The next few days look windy, showery or cold for a number of regions - with even a few showers for the dry east, although nothing substantial for most eastern areas.
Latest NZH Video
Source: C-SPAN / AP John McCain was among the Republicans to vote against the 'skinny' repeal of the Affordable Care Act.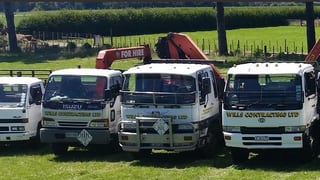 28 Jul, 2017 6:28pm
2 minutes to read
The ad suggested one man's wife would need professional services to lift her breasts.
NZ Herald Focus video
New Zealand video
World video
Entertainment video
Lifestyle video
Business video
Travel video