Street Chant reveal the first single from their yet unnamed sophomore album - scheduled for release in early 2013.
Sink, directed by Claire Littler - who also happens to be lead singer Emily's younger sister - is a concept that was developed by the siblings together.
Latest NZH Video
Jacinda Ardern speaks at the 'Let's Talk to Labour' youth event.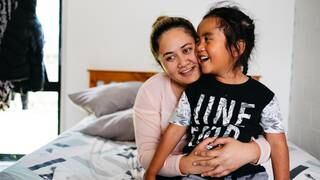 19 Aug, 2017 3:54pm
2 minutes to read
Exclusive: Compelling documentary challenges stereotypes around young mothers.
Protesters marching on Dunedin Hospital have forced Prime Minister Bill English and his entourage out a side door this afternoon. Source: ODT