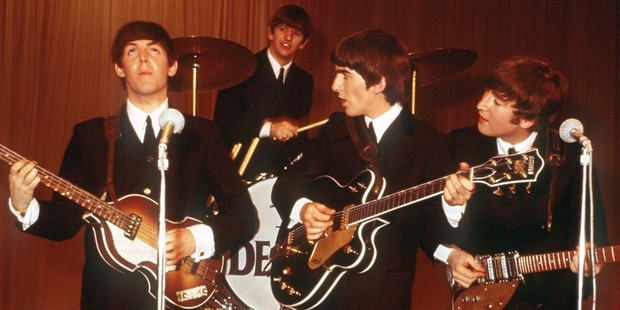 It seems like at one point or another all the great artists have covered a song by The Beatles - and why wouldn't they? The Beatles left an incredible mark on the music world, performing so many songs that people still love and relate to.
Read more
• Russell Baillie: We loved you, yeah, yeah, yeah
• The night a Beatle came calling
• NZ stars name their Beatles faves
Here are a few of our favourite Beatles covers by musicians who have paid homage to the Fab Four. Our list includes the king of pop, Michael Jackson, who covered Come Together; Dear Prudence as sung by Alanis Morissette; Ray Charles' version Let It Be, and the Arctic Monkeys' live cover of All My Loving from earlier this year.
We've also added a clip from 2007 Beatles musical Across The Universe. In the scene Jim Surgess' character, Jude, throws a few punches before getting kicked out of the building - all while singing Revolution (the film features loads of great moments).
Then there's also Earth Wind and Fire's funked-up version of Got To Get Into My Life from the bizarre 1978 film Sgt. Pepper's Lonely Hearts Club Band.
Those acts and more feature in today's playlist, curated by entertainment reviewer Rachel Bache. Enjoy the YouTube playlist below, a double whammy of awesome songs and rad videos.
Warning: Some songs may contain explicit language.
- nzherald.co.nz