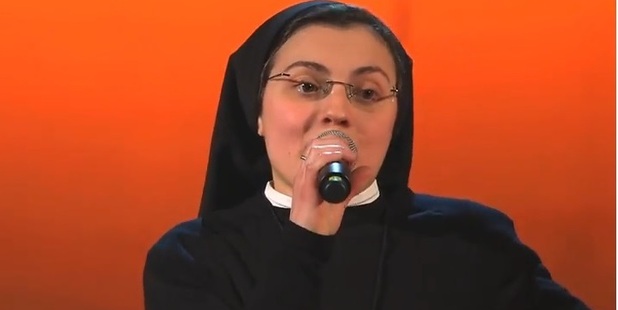 Forget Sister Act, there is a new soulful nun on the scene.
Sister Cristina Scuccia belted out a version of Alica Keys' No One that left the judge's of The Voice Italy stunned.
The 25-year-old is member of the Ursuline Sisters of the Holy Family, and was accompanied to the show by four sisters from her community, as well as her parents, according to the Catholic News Agency.
She surprised all four of the television singing competition when they turned around during the blind audition, where they only get to see the singer if they like what they hear.
After her performance, judge Raffaella Carra asked Sister Cristina if she really was a nun.
"Yes, I am truly, truly a sister," she replied.
"I came here because I have a gift and I want to share that gift. I am here to evangelize."