Soprano Rivera ready for `Mozart and Puccini' of our times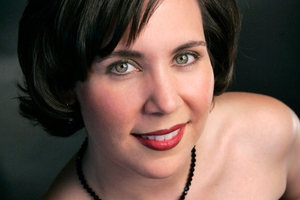 Osvaldo Golijov is a composer whose music could surreptitiously slip on to a Womad playlist. In 2000, the Argentinian blended Purcell with a gypsy band for Sally Potter's movie, The Man Who Cried, and he has also scored dazzling pop arrangements for the Kronos Quartet.
Next month, Golijov's 2003 Ainadamar is the operatic tempter at Wellington's New Zealand Festival, directed by Sara Brodie and featuring the New Zealand Symphony Orchestra and a line-up of international soloists.
The piece is based on the relationship between poet Garcia Lorca and actor Margarita Xirgu; its title, which translates as Fountain of Tears in Arabic, is the name of the well near Granada where Lorca was executed in 1936.
Soprano Jessica Rivera, who plays Margarita, appeared with the Auckland Philharmonia Orchestra in 2005, singing Strauss and Mahler under Miguel Harth-Bedoya, who also conducts Wellington's Ainadamar.
"I owe a lot to Miguel," says Rivera. "Auckland was my first international engagement and he gave me a lot of my debut performances with other orchestras. He is such an advocate for new music and especially music that really speaks to the heart and soul."
She sees Golijov and Harth-Bedoya as the perfect match.
"It's music that transcends what is on the page. Miguel can take what is written in the score and communicate its story. Its harmonies, melodies and rhythms really resonate with the audience."
I mention how Dame Kiri Te Kanawa, in a masterclass a few years back, described her perfect conductor as one who knows how to play softly. "Indeed," Rivera laughs. "And it's good if they realise that singers have to breathe. I know we have a reputation at times but an understanding conductor is certainly a singer's friend."
Rivera has been performing Ainadamar since its 2005 revival, in which she played the young student, Nuria, alongside Dawn Upshaw's Margarita.
"Dawn became my mentor and I am so grateful for that. She's an exquisite musician and a flawless actor, finding depth on so many levels. From there I was able to put my stamp on the role."
The music for Margarita is taxing, making immense demands in the lower register while still calling on a top C at one climactic moment. "This helped me realise there were certain parts of my voice I wasn't using on a regular basis," Rivera says. "Very early on I was known for my high notes, but singing Margarita, I had to use this chest voice that I developed with my teacher all those years ago. How was I to know back then it would be needed for this particular role?"
When I talked with Rivera, she was about to sing in Golijov's St Mark Passion with the Boston Symphony. Subsequent reviews have been ecstatic, praising her "utter sincerity and unmiked luminosity" as well as having "just the right mix of interiority and tonal radiance".
Not surprisingly, she feels a great kinship with Golijov's music. "It's so seductive - not only in its rhythms but also in its melodies. A lot of contemporary music is not so melodic and audiences are sometimes surprised that new music can be so beautiful.
"Golijov manages to bring in more traditional elements from the 18th and 19th centuries and yet it is all so modern."
Rivera has been a staunch ally of contemporary composers, also working with John Adams in his operas Dr Atomic and A Flowering Tree.
"I'm very grateful. I always thought I would be singing the music of Mozart and Puccini, but I didn't realise that it would be the Mozart and Puccini of our own times."
New Zealand Festival
What: Ainadamar, with the NZ Symphony Orchestra and the NZ Opera Chapman Tripp Chorus
Where and when: Michael Fowler Centre, Wellington, Sunday March 2 at 7.30pm
http://festival.co.nz/ainadamar/