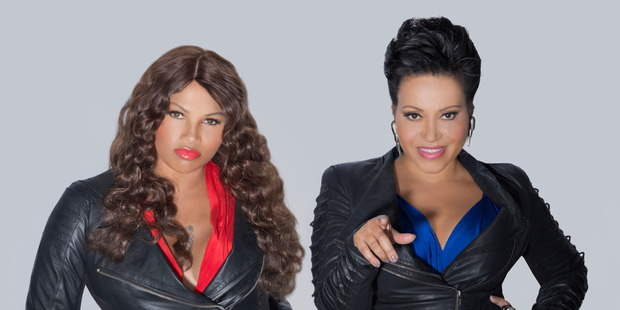 They might not have released an album since 1997, but Salt-N-Pepa reformed in 2007 and they've been performing ever since. This year, they're heading down to Australia and returning to New Zealand for the first time in 19 years, ready to prove why they're known as the original queens of hip-hop (and were the first female rappers to receive a Grammy). They'll be playing at ASB Theatre at the Aotea Centre on Friday November 15, and tickets will be available through Ticketmaster and The Edge on July 1.
New Yorkers Cheryl James (Salt) and Sandy Denton (Pepa) first emerged in the late 80s, with their international hit Push It (still on many DJ's decks today). That may have been their biggest ever song, but they kept themselves on the charts for the next 10 years with tracks like Lets Talk About Sex, Shoop, Whatta Man, Do You Want Me and Tramp.
Over the past few years they've hosted their own VH1 reality series The Salt-N-Pepa Show, performed at festivals in Australia and Britain, headlined their own Legends of Hip-Hop tour, and opened for Public Enemy.
Now the energetic, dynamic duo (both in their 40s) are keen to showcase their hits for fans old and new, and maybe even reveal a little of what they've been working on lately.
Also announcing a return to New Zealand are expat rockers the Datsuns, heading around the country on a nine-date tour continuing their celebrations of the release of 2012 album Death Rattle Boogie. Although the howling four-piece, whose members are scattered over the globe, managed to play two shows in Auckland and Wellington last December, this will be their first proper New Zealand tour since 2009.
Their scorching riffs will help to melt away some winter frost as they head from Whangarei to Dunedin across three weekends between August 29 and September 14. They'll be performing in Auckland at the Kings Arms on Friday August 30, and details about the rest of their tour dates can be found at thedatsuns.com.
And off the back of releasing their third album, Blackbird, last Friday, Fat Freddy's Drop have found their previously announced Auckland show at the Powerstation on Friday September 13 has sold out, so they have now added a second show on Saturday September 14, and tickets will be on sale from Wednesday July 3.
- TimeOut