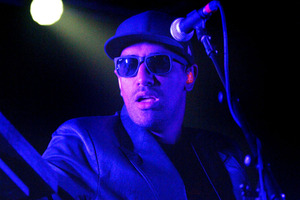 Fat Freddy's Drop can't be in New Zealand to celebrate the release of Blackbird until September, but Kiwi fans will be able to catch their London launch performance via the wonder of YouTube.
The band are celebrating the album release with a two-hour performance in east London at the Village Underground, and streaming it live around the world at 8am (NZ time) today.
There will also be a one-time repeat broadcast, on the same day at 8pm NZ time.
The venue, which is a restored Victorian warehouse, has limited capacity, and though 5000 people entered the ticket ballot for the show in just 24 hours, only 500 tickets could be given out, so it will be a relatively intimate affair.
Blackbird, their third album, has been more than two years in the making, DJ Fitchie, aka Chris Faiumu, recently told TimeOut.
"Blackbird has been a gradual recording process of roughly two-and-a-half years, constantly interrupted by touring, new babies being born, throw in a hip replacement and a few tantrums, and finally, Blackbird arrived."
Watch the show by clicking the play button on the YouTube video above this story.