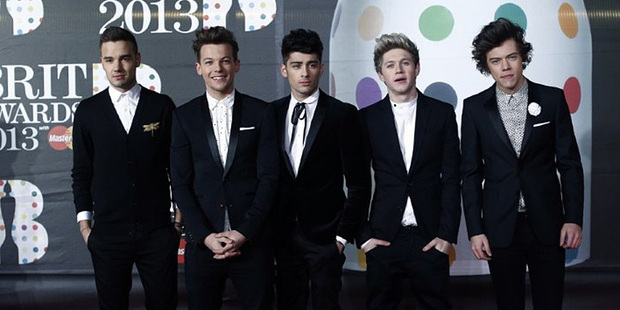 Boy band One Direction have removed a social media request for fans to submit photos and footage of their tattoos after suggestions they were encouraging their young fans to have body art.
The band posted a message on their Twitter account urging fans to show them their tattoos online.
However as many of the group's fans are under 18 - the legal age in the UK to have a tattoo - it was feared some might have body art done to win the acclaim of their heroes.
The tweet has since been removed.
"This tweet was posted in error and has now been removed," a message on the group's Twitter page reads
"One Direction do not want to encourage any of their fans to get 1D tattoos."
The group are well-known for their tattoo collection - with singer Harry Styles recently debuting a new one of a butterfly on his stomach.
- PAA