Kirsty Bertarelli, wife of billionaire Ernesto, says she sings about real life.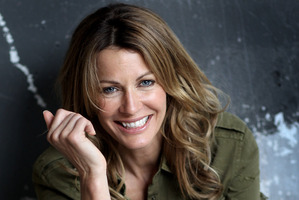 She is Britain's richest woman, with a £7.4 billion ($13.57 billion) fortune and a 100m super-yacht to keep her busy. But now Kirsty Bertarelli is launching a singing career with an album of songs about her observations of real life.
Bertarelli, 41, a former Miss UK married to Swiss biotech magnate Ernesto Bertarelli, is hoping to follow Adele to global chart success with the release of her album Love Is.
Her songs are inspired by her globe-trotting family life with Ernesto, the America's Cup-winning boss of Alinghi who bought his wife the largest private yacht built in Britain as a gift.
Yet the album is no vanity project. In 2000, Bertarelli, who came third in the 1989 Miss World pageant, wrote Black Coffee, which became a No 1 hit for All Saints. Her club track Hands High was championed by Radio 1's Dance Anthems show.
Born Kirsty Roper into a Staffordshire potteries family, Bertarelli now shuttles between residences in Knightsbridge and Lake Geneva in Switzerland, and sailing trips to the Caribbean with the couple's three children.
"I get inspired by life. My songs are all from real experiences and observations," she said.
"If something moves me, it compels me to write about it. It's important to write from the heart."
-Independent