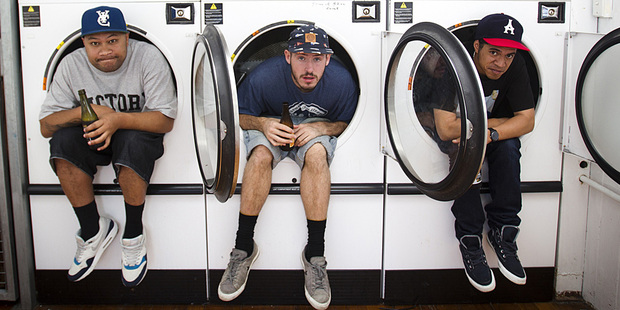 The Taite Music Prize finalists have been announced, with seven acts competing for $10,000 and the right to claim they produced the best Kiwi album of last year.
Home Brew, @Peace, Lawrence Arabia, Aaradhna, Collapsing Cities, SJD and Opossom are the finalists vying for the music award named after the late journalist Dylan Taite.
They were selected by a team of judges tasked with weighing up the 75 nominated acts.
Independent Music New Zealand business manager Dylan Pellett said the lengthy list of nominations and strong finalists show New Zealand music is healthy.
"This proves that our culture and our identity is quite healthy and represented across all music genres - and that is something to be celebrated. I've enjoyed discovering interesting new gems that had passed me by throughout the year - I'd urge any music fan to bend an ear to the full list of albums nominated."
The Taite winner will be announced on April 17 at an invitation-only event at Galatos in Auckland's central city.
Along with $10,000 to be spent how they want, the winner will get free recording time at Red Bull Studios and a year's supply of Red Bull.
The event will include live performances from previous nominees Julia Deans and another artist who is yet-to-be-announced.
Know the finalists:
Aaradhna: Treble & Reverb
"Experienced co-writers and producers Evan Short and Pete Wadams (P-Money) have helped to keep the overall effect focused and accomplished, giving Aaradhna's voice the treatment it deserves" - Lydia Jenkin.
Collapsing Cities: Strangers Again
"Collapsing Cities have expanded their sound in a more diverse and refined direction... though it may have lost the innocence and rawness of their debut, it also sounds more accomplished" - Scott Kara.
Home Brew: Home Brew
"The 21 tracks walk a delicate line surrounded by joy, humour, and misery, a beautifully eerie picture of optimism and condemnation which is undoubtedly a local hip-hop classic" - Lydia Jenkin
Watch: Home Brew performs Good God
Lawrence Arabia: The Sparrow
"He paints a romantic, European-flavoured picture of musicians playing together, smudged by glistening rain and lamplight, in a way that harks back to the jazz age of 1920s Paris" - Lydia Jenkin
Opossom: Electric Hawaii
"It's a delightfully brief but filling album, and though you can hear the influence of The Mint Chicks and his brother Ruban, it announces Nielson's brilliant and distinctive voice as a solo songwriter and musician" - Lydia Jenkin
SJD: Elastic Wasteland
"Donnelly has never done a dud album, and he's not about to start now, even when he's come up with something quite different from what he's created before. Elastic Wasteland is bold and unique, yet effortless, charming and masterfully crafted" - Scott Kara.
@Peace: @Peace
"Against a body-moving soundscape created by El Truento on beats, B-Haru on keys and drums, and Dick Dastardly on beats and sax, Tom Scott and Lui Tuiasau had the audience eating their words up like a late-night kebab" - Scott Kara
- nzherald.co.nz