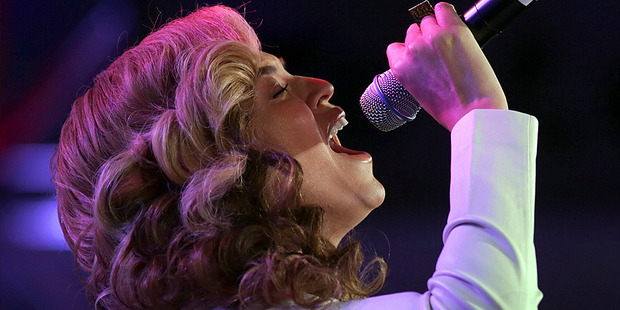 Beyonce says making love to her husband Jay-Z is helping calm her nerves ahead of her Super Bowl halftime show.
The 31-year-old singer will perform at the Super Bowl XLVII halftime show this afternoon and she's revealed her secret to remaining composed.
Talking at a press conference in New Orleans, she said: "When I get nervous or I don't have everything together I like to make love to my husband."
Her performance tonight could be seen by over 150 million people around the world, and the singer admitted those feelings of nerves will be creeping in.
The Love On Top hitmaker added: "I've been preparing for five months for this moment. I'm happy I'll have my husband there with me - it's every woman's dream to feel this way about her husband."
The singer has been married to rapper Jay-Z since April 2008, and the couple welcomed daughter Blue Ivy into the world January last year.
While Beyonce will be entertaining the world at the New Orleans Superdome, her husband has reportedly given a large list of demands for his backstage suite, as well as having their daughter's $26,000 jewel-encrusted cot flown in.
A source told the Daily Star Sunday newspaper: "He's ordered that their fridge needs to be stocked with Sapporo beer, vodka, tequila and champagne. He also wants several bottles of 2004 Sassicaia rare red, Italian wine."
- Bang! Showbiz