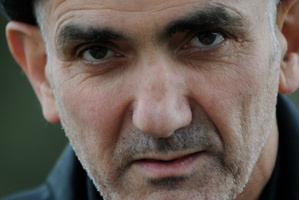 Australian rock's poet laureate, Paul Kelly is returning in March for two church shows in New Zealand.
The singer-songwriter, who last played in New Zealand with his four night A to Z season at the Auckland Arts Festival in 2011, is performing at the appropriately monikered Old St Paul's in Wellington on Friday March 22 and Auckland's Holy Trinity Cathedral the night after.
The shows come a few days after Kelly finishes a joint 17-date Australian theatre tour with Neil Finn which has the two veterans swapping songs while backed by a band of musicians with family connections including Dan Kelly (nephew and longtime guitarist sideman) and drummer Elroy Finn.
Dan Kelly will be joining his uncle on the short New Zealand excursion.
The local dates come on the back of Kelly snr's first studio set in five years, Spring and Fall, his 19th album and one which is framed as a song cycle telling of the bloom and subsequent demise of a single love affair.
The album is Kelly's first new material since a heavily retrospective period in his career. The A to Z shows he's been playing since 2004 of more than 100 songs from his songbook also led to an acclaimed memoir How to Make Gravy, which started out as liner notes to a box set of the concerts. Kelly's life and career has also featured in a documentary, Stories of Me, which was recently released locally on DVD after its cinematic run in Australia last year.
- TimeOut