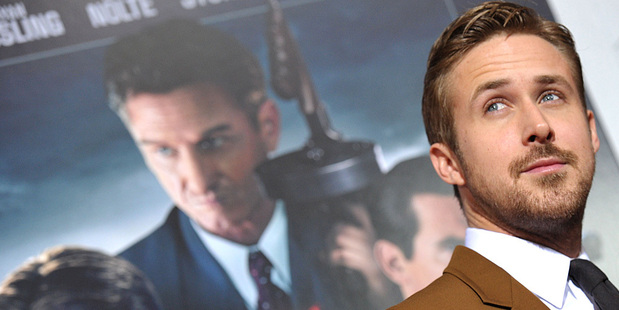 A.J. McLean has left the door open for Ryan Gosling to become a Backstreet Boy after revelations the actor nearly joined the group in the 90s.
The singer and the Gangster Squad actor used to live in the same apartment block in Orlando, Florida before they became famous.
Gosling recently claimed that, after rejecting an initial offer, he had a change of heart and decided to join the successful boy band.
However, McLean did not return his calls, Gosling said.
Despite that, McLean insists Ryan could still be the sixth member of his boyband.
He told TMZ: "I just want to say to Ryan, I am so sorry I didn't call you back. Dude, first of all I don't even have your number. When I see you at the gym, you know which gym, let's finally exchange numbers and if we ever need a sixth Backstreet Boy I will call you. He can sing, Ryan can sing his ass off."
McLean then went on to praise Gosling's many talents and admitted his wife Rochelle Karidis - who gave birth to the couple's first child in November - is "obsessed" with the Notebook star.
He said: "Not only are you a talented actor and a handsome man but a great singer. My wife is obsessed."
- Bang! Showbiz