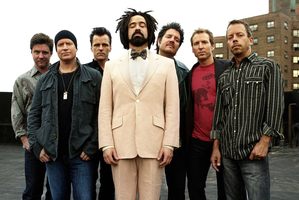 Another big-in-the-90s American band, Counting Crows, are returning for two New Zealand shows.
The San Francisco outfit, which broke big with 1993 debut August and Everything After and has sold some 20 million albums, will play at Wellington's Michael Fowler Centre on Saturday, March 23, and Auckland's Civic Theatre on Monday, March 25. Tickets go on sale next Monday.
The tour is on the back of the band's first new album in more than four years, Underwater Sunshine (Or What We Did On Our Summer Vacation), which is out this week. On the new release, Counting Crows have recorded their versions of songs by Gram Parsons, Bob Dylan, Big Star, and The Faces among others.
The band was last in New Zealand in 2009 opening for The Who.