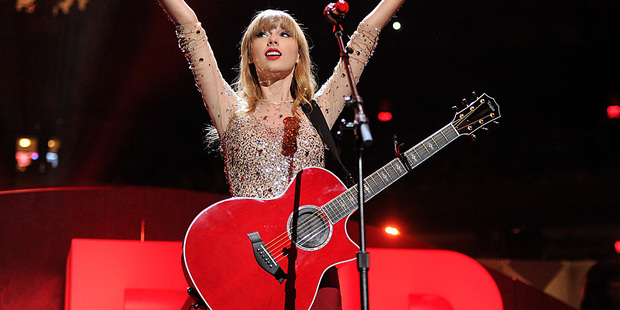 Taylor Swift has dumped Harry Styles, multiple reports say.
The couple - who went public with their romance at the beginning of December - are said to have ended their relationship after they had a huge fight while on holiday in the Carribbean last week.
A source told the New York Post's Page Six that the 18-year-old One Direction star was dumped by the We Are Never Ever Getting Back Together singer after they had a massive bust-up on the British Virgin Island, Virgin Gorda and she fled their plush resort early.
The source also confirmed the news to the MailOnline.com: "Yes I can confirm they have split up. They were on holiday and had an almighty row. They are two young stars at the top of their game so who knows what will happen in the future."
The 23-year-old singer jetted to the island with Styles early last week after ringing in the New Year in New York, but she left after just three days.
Swift was spotted looking glum as she caught a boat alone to the airport.
Styles was seen taking a trip over to Richard Branson's private resort on Necker Island for a night of partying, where he hung out in a hot tub and chatted with female fans until the early morning hours, according to Business Insider.
The young was seen back in London on the weekend after flying back to Heathrow airport solo.
Swift hinted that all was not well between the couple later that day, as she tweeted: "...'til you put me down."
The singer is expected to confide in her good pal Selena Gomez, who recently broke up with her boyfriend of more than two years Justin Bieber.
- Bang! Showbiz