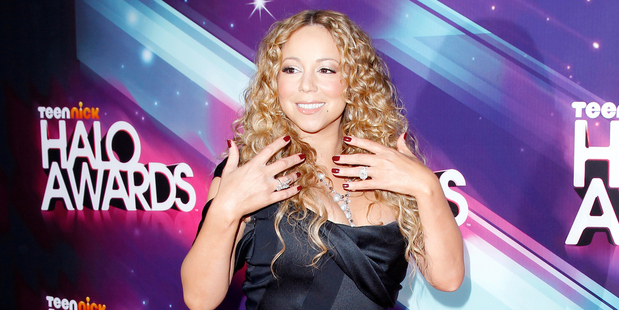 Mariah Carey's former husband is claiming credit for her success.
The American Idol judge divorced Tommy Mottola in 1997 but in a new memoir obtained by the New York Post, he claims he made her a star.
Tommy writes: "If it seemed I was controlling, I apologise. Was I obsessive? Yes. But that was also part of the reason for her success."
When Mariah, 42, wanted to take some time out of her career at the age of 21, Tommy, now 63, stopped her.
He explains: "My feeling was that there'd be plenty of time for Mariah to celebrate just a little ways down the road. I'm not talking 10 years, just a few."
Tommy was married when he first met Mariah and he revealed everyone was against their relationship, even his therapist.
The extract reads: "You don't understand [I told the therapist]. Mariah is going to be the biggest star in the world. She's going to be bigger than Michael Jackson.
"I can only wonder about the expression on my therapist's face when she saw Mariah thank God for that first Grammy and then Tommy Mottola for believing in her. She could no longer call me delusional."
- Bang! Showbiz