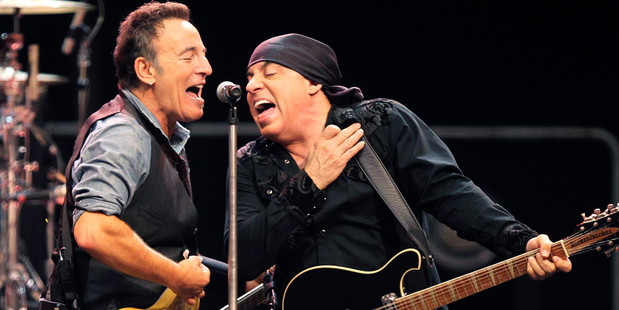 Elton John, Neil Young, Mumford and Sons and a host of other stars will pay tribute to Bruce Springsteen at a concert in Los Angeles next month.
The February 8 show was set up to honour the rock legend after he was named 2012 person of the year by humanitarian organisation Musicares.
Sting, Tim McGraw, Patti Smith, Tom Morello, John Legend, Faith Hill and the Dixie Chicks will also perform.
The Daily Show frontman Jon Stewart will host the evening.
Musicares chief executive Neil Portnow said Springsteen was a "national treasure" and deserved to be honoured by his peers.
"Bruce Springsteen is a truly gifted and Renaissance artist of our time, a national treasure, and an exemplary humanitarian. His career is a testament to the power of creative excellence, and his contributions as a philanthropist speak to the tenacity of the human spirit."
- Herald Online