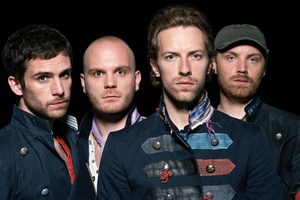 One of the world's biggest entertainment acts will today announce a rare outdoor concert in New Zealand.
British supergroup Coldplay, led by singer Chris Martin, are front-runners to unveil a gig for tens of thousands of fans in Auckland.
Other possibilities for a Kiwi gig include veteran American rockers the Red Hot Chili Peppers, who are in the middle of a world tour, and singing sensation Lana Del Rey, one of the hottest new tickets around.
Coldplay have told Australian media they "are definitely touring Australia in November ".
Exact locations are yet to be finalised. Adelaide Now reported the band would tour "Australia's outdoor arenas".
Rumours about a major open-air gig in Auckland have been doing the rounds for several months.
"There aren't too many bands who can fill stadiums these days, but Coldplay are certainly always a safe bet to draw a massive crowd," a music business insider said. "The group members are also big fans of New Zealand."
The last time they played here was in March 2009.