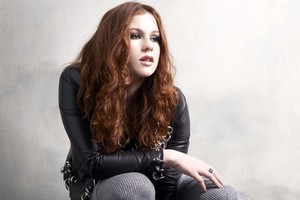 Concert-goers have been left fuming after the last-minute pull out of a headlining act at tonight's dubstep party Soundcheck in Auckland.
The spin-off from Gisborne's New Year's Eve festival Rhythm & Vines was all set for Vector Arena tonight, with dubstep heavyhitters Magnetic Man, Diplo and Digitalism.
But a post on the event's official Facebook page this morning confirmed Katy B - a rising British dubstep singer who recently released her debut album - would not be performing as planned.
A press release said the Katy on a Mission singer had to fly back to the UK immediately "due to personal reasons" and she was also forced to pull out of the remaining dates for Australian festival Parklife.
"Katy is extremely sad to pull out of R&V Soundcheck and wishes Diplo, Magnetic Man, Digitalism and Ruby Frost the very best for the show she will be missing in Auckland tonight.
"She also apologises wholeheartedly to her New Zealand fans and promises she will be back very soon."
Katy B's slot in the Soundcheck line-up has been taken by UK act Nero, who will be performing at 9.30pm.
Fans on Facebook vented their frustration about Katy B's cancellation - especially given that no refunds were being offered after the line-up change.
"(The) only reason I wanted to go was to see Katy B," said a poster called Jasmine.
"Absolutely gutted Katy B is not going! I bet 90 per cent of the people attending tonight were going to mainly see her! This is really crap and refunds should definitely be honoured," said Anj.
Others were trying to sell their tickets at reduced prices.
New set times:
Nick D: 7.30pm
Ruby Frost: 8.30pm
Nero: 9.30pm
Diplo: 10.45pm
Magnetic Man: 12.15pm
Digitalism (DJ set): 1.30am
* A full review and photos from Soundcheck will be on nzherald.co.nz tomorrow morning.
-Herald online