Rating: 5/5
Verdict: Twisted genius from uncompromising musical outlaw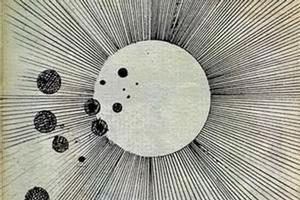 Imagine a cockroach scuttling around every recess of your body. It's a scary and strange sensation, yet somehow alluring because of how curious and unfamiliar it feels. That's the feeling you get from Cosmogramma, the third album by maverick musician and beat-maker Flying Lotus (aka LA native Steven Ellison).
The physicality of the songs is especially visceral during the first half of the record, which brings together torrid, free jazz sentiment, knee-capping beats and ear-twisting frequencies to create a skittery and serrated barrage of sound.
The jazz FlyLo is inspired by is the subtle, spacy, and fractured Coltrane and Sun Ra variety, and he pays tribute to the latter on Arkestry with Ravi Coltrane (son of John) in eerie Bladerunner sax mode.
And Radiohead's Thom Yorke also pops up on ... And The World Laughs With You, a spooky, squelchy song that wouldn't sound out of place on 2006's The Eraser. Then, midway through, with the smooth tremulous soul of MmmHmm and the glitchy and loping oonst of Do the Astral Plane, the album takes off on a more accessible and seductive route.
However, it's still deeply strange, with the industrial whimsy of Recoiled, the taut tribal jazz funk of Dance of the Pseudo Nymph, and maddest of all, the daydreamy Table Tennis, complete with out-of-kilter ping-pong ball percussion.
Cosmogramma is riveting and daring musical (mis)adventure at its most inspired.