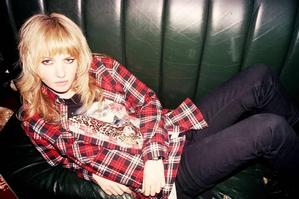 An award for the best pop album will be awarded for the first time at this year's Vodafone New Zealand Music Awards.
Yes, though pop music has been big since the 50s, the new category comes in response to the explosion and success of New Zealand pop acts such as Ladyhawke, Gin, Dane Rumble, and J. Williams in recent years.
Ladyhawke's 80s-influenced electro style pop was a big winner at the Tuis last year when she took home six awards, including best album and best single.
The country's latest pop star, Dane Rumble, is riding high in the charts with his debut album The Experiment, which debuted at No 1 last week; and Williams No. 1 song You Got Me with Scribe has been consistently in the top 10 for the past eight weeks.
Other local artists who would qualify for the best pop album category, include Kids of 88, Australian Idol winner Stan Walker, and hip-hop-pop stalwarts Nesian Mystik.
Campbell Smith, the chief executive of RIANZ, says the addition of the pop category not only mirrors the growth of the awards but also reflects the continuing growth of Kiwi music. "New Zealand is producing some great pop artists and records at the moment and in 2010 we feel that pop music artists need to be recognised with their own category."
Entries for the awards open on Monday and are open to New Zealand recordings commercially released between June 1, 2009, and May 31 this year. The finalists - together with the Technical Award winners including best producer, best engineer, and best album cover - will be announced in Auckland on September 1. The announcement of the 2010 Legacy Award - won last year by Ray Columbus and The Invaders - is made with the main awards ceremony on October 7.