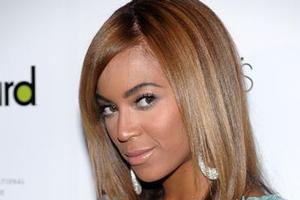 A woman has claimed she is pregnant with Beyonce Knowles' father's child, according to reports.
Alexsandra Wright, thought to be in her late 30s, has filed a paternity case against Mathew Knowles at Los Angeles County Superior Court.
According to website TMZ.com, she is six months pregnant and claims Mathew is the father of the unborn baby.
Mathew has been married to Tina Knowles since 1980.
They have two children together, Beyonce, 27, and 23-year-old Solange.
Mathew manages both of his daughters and has also moved into film, executive producing Beyonce's 2009 thriller Obsessed.
He also has his own record label, Music World Entertainment, which represents Beyonce, Solange and former Destiny's Child singers Michelle Williams and Kelly Rowland.
Mathew recently praised his eldest daughter for "reaching out" to country music star Taylor Swift after Kanye West embarrassed the teenager onstage at the MTV Video Music Awards.
He said: "I can only say it was a proud night for me as a manager, but more importantly as a father. I've always said the thing that makes me most proud about Beyonce is not how many records she's sold or how many plaques she has or how many awards; it's that she's a genuine, good person.
"I know it's hard for people to believe that she can really be that nice of a person, but she really is."
- BANG! SHOWBIZ